helping to end homelessness and social exclusion in the uk
The Faith Hope and Enterprise Company Ltd. is a Registered Charity which provides supported housing for some of the most marginalised members of society. Their exclusion may be due to general homelessness issues, drug or alcohol misuse, former offending behaviour, mental health concerns or learning disabilities. We provide a range of mentoring and support services to help people build their confidence and self esteem. Residents have a regular programme of assessment and review with a variety of activities that help them develop their life skills.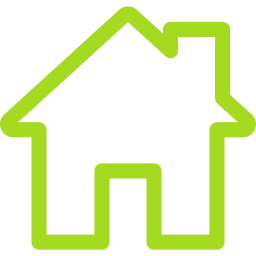 accommodation
We have accommodation in Ashbourne, Belper, and Derby. Anyone who is single and homeless can apply to us – they do not need to be referred by another agency.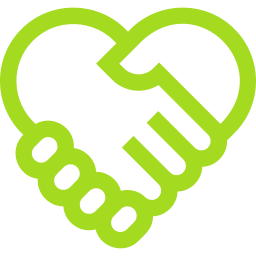 support
The support we provide happens in a variety of ways according to the needs of each individual.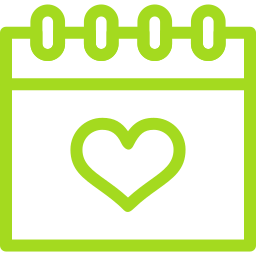 social events
We arrange a variety of social events throughout the year for people to be part of. These times together help to establish a strong sense of friendship and community among residents.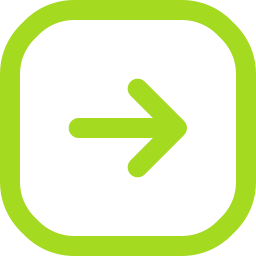 moving on
Faith Hope and Enterprise aim to help people get back on their feet and begin to live independently again. We have a staged process to help them do this.
We have a range of shared houses and flats in Ashbourne, Belper, and Derby. We interview everyone before they move in to ensure that they know exactly what to expect from us and so that they understand what we expect from them. We accommodate people in the best possible location for them, subject to availability.
Our aim is to support residents in the process of getting back on their feet and moving on to more independent accommodation. We offer a range of initiatives and activities to enable this and their Personal Development Plan is part of the terms and conditions of their accommodation. 
We work with several other organisations to help people improve their mental and physical health, overcome addiction, access appropriate benefits, education, training and employment. We help people to re-establish contact with family, improve their confidence and self-esteem, learn new skills and develop a healthy network of friends. We provide practical support around budgeting, shopping, cooking, running and maintaining a home. Our aim is to help residents to achieve their goals and live more independently.
Moving on to more independent accommodation is part of the support plan from an early stage. This process takes time and each person moves forward at their own pace. We regularly review their progress and support people through every stage of the journey. We always keep people fully informed of all their options and when they are ready, we help them to find somewhere appropriate with other providers or private landlords.
We arrange a variety of social events throughout the year for people to be part of. We have taken our residents indoor go-karting, quad biking and paint-balling. We also organised two trips to see Derby County Football Club in evening matches which included a stadium tour before kick off.
In 2018 randd UK did a sponsored 10k run and sky-dive to raise money for Faith Hope and Enterprise. We thought that since the money had been raised in such an adventurous way, we would spend it on a little adventure of our own.
In the past we've taken people to Twycross Zoo for the day and visited the National Memorial Arboretum. This has helped families to enjoy excellent days out together which would otherwise not have been possible for them and for residents to learn about the world around them.
Every two or three months, each house or group of flats has an organised lunch together when people are able to contribute to the shape and future of Faith Hope and Enterprise. These times together help to establish a strong sense of friendship and community among residents and provide valuable connections and memories for them.
We
understand that it takes time to change, that mistakes are made in the process and that sometimes things get more difficult before they get better. know that every person is different and that there is no formula for change. believe that the best relationships are built on trust, respect, kindness, forgiveness, and honesty. know that life takes unexpected turns and we stand with people when that happens. believe that providing a secure, good quality home is a vital first step in empowering people to make positive changes in their life. believe that every person is valuable and can contribute positivley to society given the right opportunities and support. support every individual according to their strengths and needs, for as long as it takes them to achieve their goals. value the contribution made by a variety of other people and organisations, and we work collaboratively with them whenever possible.
Did you know that whenever you buy anything online – from your weekly shop to your annual holiday – you could be raising free donations for The Faith Hope and Enterprise Company Ltd. with easyfundraising? There are over 4,000 shops and sites on board ready to make a donation – including eBay, Argos, John Lewis, ASOS, Booking.com and M&S – and it won't cost you a penny extra to help us raise funds.
Click this link and join for free
Every time you shop online, go to easyfundraising first to find the site you want and start shopping.
After you've checked out, the retailer will make a donation to The Faith Hope and Enterprise Company Ltd. at no extra cost to you whatsoever!
Office 47
Eurocom House
Derby West Business Centre
Ashbourne Rd
Mackworth
Derby
DE22 4NB
office@faith-hope-enterprise.org.uk
If you or someone you know is in need of support or accommodation, fill out the form below and we will be in touch with you shortly to discuss how we can help. Or alternatively you can call us on 01332 470274.